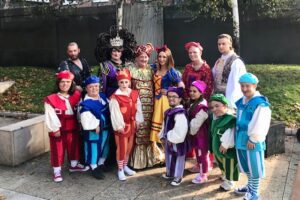 Merseyside comedy star Johnny Vegas is donating his fee for appearing in panto to the hospice which cared for his dad, who died earlier this year.
In December, Johnny will take on the role of the Magic Mirror in the St Helen's Theatre Royal's production of Snow White and the Seven Dwarfs.
Johnny has asked that instead of taking a wage from the production, the theatre instead make a donation to Willowbrook Hospice, Prescot.
Nichola Saunders, fundraising manager of the charity, told JMU Journalism: "Johnny's dad passed away this year and he's just so grateful for the work that Willowbrook do. The charity is really special to him."
Johnny's father spent the last few days of his life in Willowbrook Hospice, near their home town of St Helen's. By way of thanks for the help they gave to his family, Johnny wanted the hospice to have his fee from the show.
Nichola told JMU Journalism: "To have Johnny publicly recognise the work we do is amazing. The work that anyone does for the hospice is amazing, but we are just so grateful to Johnny for doing this."
YouTtube: Loose Women
Johnny spoke in September on ITV's Loose Women about how the grieving process has been difficult for him.
He said on the show: "For the last few days he was up at the Willowbrook centre but it gave us a means to say goodbye to him in a way, with dignity and with some warmth.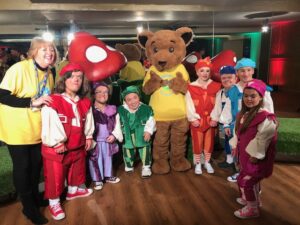 "And even, dare I say it, a bit of humour at times because there's certain stresses taken away."
Owing to various work commitments, Johnny is unable to appear live in the pantomime every evening, and so has pre-recorded his role as the Magic Mirror, which will be played each night.
Johnny said at the pantomime press launch: "It might be quite nice if I can sneak along and do a little surprise live!"
The show will run from December 2nd to January 7th. Tickets are now on sale here.