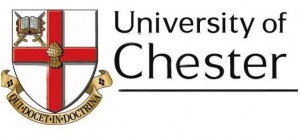 Chester University has acquired a 66-acre testing site from Shell Oil in Ellesmere Port that could create around 2,000 jobs over a five-year period.
The site, which is located in Thornton, Ellesmere Port and is currently used as a technology centre, but will now be converted to a campus for engineering and technology.
The university plans to use the large campus to teach students about enterprises in the environment and advanced manufacturing. Facilities inside the site will also include purpose-built laboratories, fuel analysis facilities, workshops, engine testing cells and offices, together with a gym and sports pitches and a restaurant.
£35million will be spent on the initial creation of the campus and it is hoped that ongoing revenue will be created from additional students coming to the site to study.
The university will take ownership of the site after an agreement was reached with Shell. The university's occupancy will be phased in over the next 18 months as Shell will continue to use it during that time.
Vice-Chancellor, Professor Tim Wheeler, told JMU Journalism: "The University of Chester has long been synonymous with ensuring that Cheshire West and Chester is open for business, and our commitment at Thornton could bring up to 2,000 jobs to Ellesmere Port over the next five years. I am very excited to see how the site develops in the future."