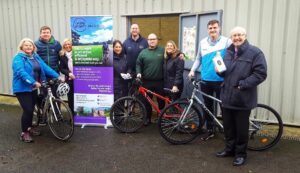 A new cycling and walking initiative has been introduced in Merseyside to encourage and help people who are seeking employment to travel to potential workplaces.
The Cycling and Walking to Work Programme, co-ordinated by Cycling Projects, is also intended to promote the importance of a healthy lifestyle.
Working in tandem with Decathlon and MerseyCycle, the scheme will offer support by providing beneficiaries with bikes and walking equipment.
Nancy Waine, the Cycling and Walking to Work Activator at Cycle Projects, told JMU Journalism: "It's a pilot scheme aimed at jobseekers and those who have recently found employment to support them in either walking or cycling to work.
"Cycling Projects has been commissioned by Public Health Knowsley to deliver the project to Knowsley residents, as well as being commissioned by Halton & Wirral.
"The funding is provided by Department of Transport via MerseyTravel to the Liverpool City Region.  We're able to help towards the cost of essential equipment, like a bike or a fitness tracker such as a Fitbit, to enable an active commute and, more generally, for leisure purposes in daily activity."
Job-seekers will also be offered £100 gift vouchers to be used for the purchase of additional identified equipment. Advice and guidance will be offered for things like route planning and road safety.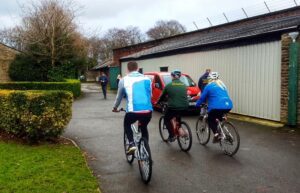 The project is guaranteed to run for at least a year, with organisers hopeful that they can secure funding beyond the initial 12 months depending on its success.
Ms Waine is a big advocate of using cycling as a means of getting fit and healthy. She told JMU Journalism: "I came across Cycling Projects many years ago when I turned to cycling as a way of losing weight and becoming more active.
"Then, 15 months ago, I took redundancy and became a sessional leader on Pedal Away rides and Wheels for All sessions.
"I joined to gain a healthy body, but what I didn't expect was the healthy mind and outlook that also came along with it. Cycling Projects helped turn my inactivity into a vibrant and socially active life. That seems to be the story for all our riders and participants".
YouTube: 13 Th3ngs