Liverpool John Moores University will be putting sports journalism and its role in society under the spotlight at a pan-European conference in April.
The university's Journalism Department is hosting the European Journalism Training Association teachers' conference, where teaching of sports, society and specialist journalism will be discussed by educators from across the continent.
Delegates at the conference, which will take place from April 26th to 28th, will also look at the wider impact of sport on society and the role journalism can play in monitoring sports bodies and corporations.
Journalism programme leader Fran Yeoman said: "We are delighted to be hosting this prestigious pan-European conference and look forward to welcoming fellow journalism educators from across the continent to Liverpool for what will undoubtedly be a fascinating set of discussions and a valuable opportunity for us to learn about each others' innovations and experiences."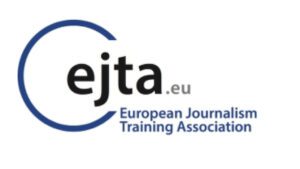 Guest speakers from the BBC and the UK's Guardian newspaper will contribute expertise and organisers are hoping to tackle the debate on sport, money, and ethics, focusing on the World Cup in Qatar.
Academic or practical papers/workshops submissions are welcome, from topics including what makes a good sports journalism degree to future-proofing students for sports, news and specialist journalism.
Suggestions on papers and workshops on journalism teaching are welcome, and the deadline is February 10th.
Please contact Jackie Newton by email at j.newto[email protected] or by phone on +441512314835 for more information.