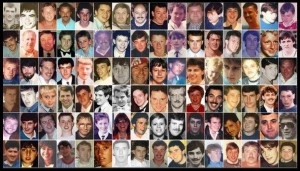 The new inquests into the Hillsborough disaster has been adjourned for three weeks after a court in Warrington spent nearly a month hearing personal statements on the 96 victims.

The final six personal portraits were heard by the jury at the court in Warrington this week before the acting coroner Lord Justice Goldring adjourned proceedings until 20 May while pathology reports are examined.

Among those six was the story of Ian Glover, who died in the crush at the Leppings Lane end of the Sheffield stadium while his brother Joe looked on.

In their statement, the Glover family said that almost exactly ten years on Joe was crushed by falling marble at work.

It has been one of dozens of emotional background statements that families have read to the court on their loved ones. Speaking on behalf of the families, Michael Mansfield QC, said the statements had been "a permanent testament to the dignity of the human spirit".

Margaret Aspinall, who lost her son James in the tragedy and chairs the Hillsborough Family Support Group, said the background statements had been "very, very important".

She told the Liverpool Echo: "For the first time, we have heard about the families' loved ones as individuals. We have been moved every day. The tributes have been about their passions, aspirations, dreams and what they were like. They all shone through so well."
In addition to the inquests, there are two separate inquiries that have been established since the publication of the Hillsborough Independent Panel report in September 2012.

These include Operation Resolve, a criminal investigation into events leading up to the disaster, as well as the disaster itself, which is being led by Chief Constable of Durham Police, Jon Stoddart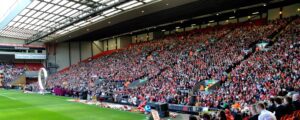 The police watchdog, the Independent Police Complaints Commission (IPCC), is also looking into allegations of police misconduct in the aftermath of the tragedy.

Separately, a senior Cabinet minister has promised a speedy investigation into the use of government computers to post insults about the disaster.

The Liverpool Echo revealed last week that phrases including 'blame Liverpool fans' were posted on Wikipedia entries for the disaster by people using computers based in Whitehall.

Cabinet Office Minister Francis Maude said that the probe would be "rapid" and said that MPs were "horrified and sickened" by the story.