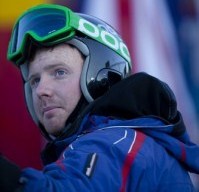 A former Royal Marine from Merseyside who lost both of his legs in Afghanistan has told JMU Journalism about his future plans to participate in the 2014 Winter Paralympic Games.
Lance Corporal Peter Dunning from Wallasey was injured in May 2008 whilst on tour with the Royal Marines.
An explosion caused him to lose one leg and he later had to have the other amputated. He then underwent months of painful rehabilitation and has since learnt to walk with prosthetic legs.
Over four years on, Pete has discovered a passion for skiing, becoming a member of the British Disabled Ski Team and is currently away from home training hard for the Paralympics Games.
He told JMU Journalism: "I haven't got to the Paralympics just yet. It's going to be a long and hard season for me with having been out of all of last season through injury. It just means that this season is going to be a lot of hard work and determination, but with coming from a military background then I'm obviously not a stranger to that at all."
The 27-year-old has recently married his long-term girlfriend Laura, and the couple have a baby daughter named Ava. They both recently helped to launch the Wirral Poppy Appeal.
He said: "I'm really proud of my wife Laura and my baby girl Ava to take part in the event to kick-start the poppy collection on the Wirral.
"I think that when I'm home Laura, Ava and I will be doing a day's poppy collecting on the Wirral somewhere. The legion have been really good to me and so I think its only right if I can give something back to them and help them with the poppy collecting."
Pete is away from home a lot of the time for his intense, daily training for the Paralympics and will return home for just six days time before going away again until 21st December.
He said: "In the new year with the way the race calendar is I'm unsure when I will be next home. It's a full-time programme I have to stick to and we are training most days as well."
Liz Leal from the Royal British Legion in Birkenhead told JMU Journalism about the importance of wearing a poppy. She said: "It's all about remembering what people have done for their country. It's about remembering the fallen and the injured and providing help and support for those who need and for their families. That's why we should all wear a poppy."