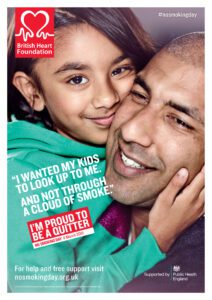 Hospitals across Liverpool will ban smoking near their premises this week ahead of the 'No Smoking Day'.
The ban will include e-cigarettes and will come into place on Wednesday to mark the 'National No Smoking Day'. More than 90,000 adults are supposedly smokers in Liverpool, amounting to a quarter of the population.
Hospitals in Liverpool will undertake several changes to help addicts kick the habit by demolishing smoking shelters, banning groups of smokers from gathering near their grounds as well as offering extra support.
Hospitals backing the new initiate includes The Royal, Broadgreen Hospital, Liverpool Heart and Chest Hospital and Alder Hey Children's Hospital.
Councillor James Roberts told JMU Journalism: "Smoking causes over 100,000 deaths in the UK each year and massively increases the chances of developing cancer, heart disease, emphysema and numerous other horrible diseases.
"Any action taken by our hospitals to encourage people not to smoke is to be welcomed for the benefits it brings not only the individual but to society as a whole, by reducing passive smoking."
In order to encourage more people to quit smoking a new campaign highlighting the serious risks of heart disease, depression and anxiety caused by smoking is also launching this week as part of the same initiative.
Liverpool Community Health is encouraging smokers across Liverpool and Sefton to kick the habit as new research reveals that 70% of smokers are more likely to suffer from these from these illness than ex-smokers and non-smokers.
Teams from Liverpool and Sefton anti-smoking clinics will be visiting several hospitals across the city to promote the campaign and provide free advice and support.
Colette Kearney, team leader from Sefton's local NHS team, said that research shows smokers are four times likely to kick the habit for good by accessing a stop smoking service.
She told JMU Journalism: "We are really excited about this years' proud quitters' campaign as last year Sefton's stop smoking service helped over 2,000 proud quitters to overcome the habit. This year we want to attract to the thousands more who would like support."