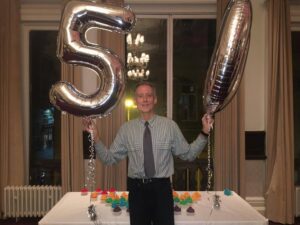 The Homotopia festival returned to Liverpool this month, celebrating its 14th year in action at a special launch event.
Celebrating the 50th anniversary of the decriminalisation of male homosexuals, the festival has decided to showcase 50 events in its honour, ranging from visual art to theatre to performance, among many others.
In particular this year, the festival will focus on those who have paved the way for the LGBT+ community and stories that have left their mark over time.
The programme features exhibitions such as Creative Rage held in the Gallery, and performances such as Diamond by the famous David Hoyle, showcasing in Unity Theatre.
Finishing on November 25th, Homotopia ends in the Royal Standard pub with an evening of live art by performance artist Travis Alabanza.
This year is especially important for the LGBT+ community and the Homotopia festival as it highlights how far the community has come in the battle in breaking down the barriers to change the laws for people who are in loving and consenting relationships.
Speaking at the launch in Liverpool's Double Tree Hotel, human rights campaigner, Peter Tatchell, told JMU Journalism: "Let's celebrate, let's remember the battles won, let's applaud ourselves and everybody throughout the country – gay and straight – who've walked with us to make these positive changes."
YouTube: Sara O'Hagan
Homotopia is sponsored by many organisations throughout the city, such as the Arts Council and Merseyside Police, with representatives of both at the festival's launch event.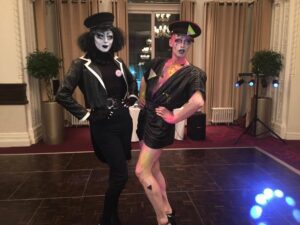 Chief Constable Andy Cooke said: "I am really delighted that this is the 10th year that Merseyside Police have worked with Homotopia. It's something we're very very proud of within Merseyside Police."
Beginning in 2004, Homotopia not only illustrates work on a local level but also national and international with LGBT+ artists and performers from different parts of the country and Europe.
It has continued to grow and diversify over the years and staff undertake a considerable programme of work throughout the year, not just for the festival itself.