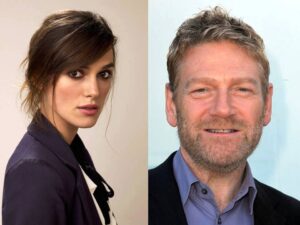 Liverpool city centre is set to be buzzing with excitement next month as Hollywood stars such as Keira Knightley, Kenneth Brannagh and Kevin Costner could be filming in town.
Production crews have asked for permission to shoot on location in Liverpool as filming is carried out on the latest Paramount Pictures Jack Ryan action movie.
Firms based in Dale Street, Castle Street, Exchange Street and nearby roads have been warned about the filming during the night-time from September 17 to 20.
Full details are said to be secret, and it is not known which actors will be present for the scenes shot in Liverpool between the hours of 8pm and 6am each night.
Brannagh will direct and star as the film's villain, while Knightley is set to play the love interest of the Jack Ryan CIA agent character, who will be portrayed by Star Trek actor Chris Pine. Costner is also reported to have a role in the blockbuster.
Several roads will be closed during filming, but access to properties in the area will not be affected.