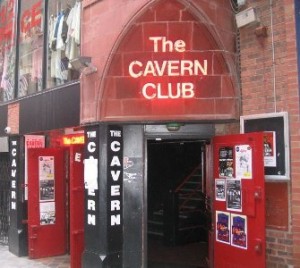 The Cavern Club and Cavern Walks shopping centre on Mathew Street are set to be auctioned off next month. The club where The Beatles played more than 300 times is expected to reach a price of around £1m for the complex.
The club is renowned for being the 60s heart of rock n' roll in Liverpool, as well as seeing performances by The Rolling Stones and Elton John. The freehold of the building premises which are for sale, come with a retail centre and an extra seven floors of office space.
Due to British Rail orders, the original Cavern Club was demolished in 1973 to make way for a new underground train system. With it never being completed, and the flattened site becoming a car park until 1982, a replica of the original was built on the site which included bricks from the original building, which opened again in 1984.
It has been put up for sale after its owners Warner Estate filed for administration last month but the lease is not due to expire until 2028, so the club will not be changed.
Cavern Club Events Planner Paul Jones told JMU Journalism: "On paper someone will officially own the club, but the club will not be going anywhere. We have always paid rent to the owners of the building; it will just be under the name of someone else."
As well as playing host to The Beatles in the 60s and being Liverpool's first Jazz festival, the Cavern has also played host to many more modern-day big name artists such as Adele, Jessie J and Oasis.
The auction will take place at Park Lane Hotel near Allsop in October.