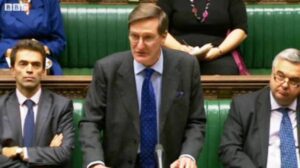 The Attorney General, Dominic Grieve QC, has applied to the High Court to quash the original inquests of 96 Liverpool fans who died at Hillsborough in 1989.
The original verdict that was returned was 'accidental death' but a report by the Hillsborough Independent Panel released in September has led to Mr Grieve to apply for new inquests into those who lost their lives at the FA Cup semi final against Nottingham Forest.
Mr Grieve made his intention clear in October, but had not examined all of the evidence presented to him at the time, which consisted of 450,000 documents which were disclosed to the Hillsborough Independent Panel.
The principal ground for the application is the new medical evidence, along with the alteration of police and emergency services' statements, and ground safety.
Documents have revealed that up to 58 people could have survived on the day if they were given adequate medical assistance; that 144 police statements were altered in the aftermath; and that the stadium did not have a valid safety certificate.
The application has the support of West and South Yorkshire Coroners, who were contacted by the Attorney General ahead of the application.
The Attorney General said: "I believe that the case for the High Court to quash the original inquests is a good one. My application has now been lodged with the Court. It is my intention to appear to argue the case at the hearing that will take place in the High Court"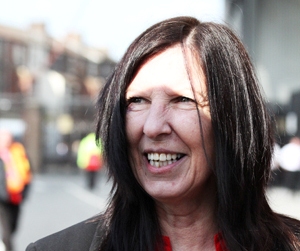 Anne Williams, whose son Kevin died at Hillsborough, has campaigned for 23 years for a new inquest into her son's death.
Mrs Williams told Liverpool Echo of her joy about the news:  "I am buzzing – I am over the moon that it finally happened. This document is what I've been fighting the system to get hold of for 23 years. I can't believe I've finally got it here in front of me in black and white."
Fans and campaigners have urged for a swift inquest since the release of the Hillsborough Independent Panel's report because of Mrs Williams' ill health, but the statement from the Attorney General's office says that the date for new inquests is now in the hands of the High Court.
The Lord Chief Justice, Lord Judge, has hinted that the inquests could be quashed very soon.
In a letter to MPs who campaigned and from Merseyside, the Assistant Private Secretary to the Lord Chief Justice said: "It would not be appropriate for the Lord Chief Justice to comment on individual cases, unless they come before him in court.
"However, arrangements will be made for any application from the Attorney General to quash the inquest into the circumstances surrounding the Hillsborough Disaster to be dealt with as a matter of urgency."
Additional reporting by Arild Skjaeveland