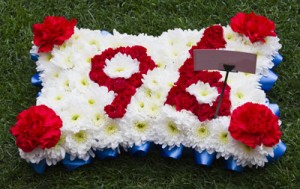 The families of the 96 people who lost their lives at the Hillsborough disaster in 1989 are awaiting a landmark day in their ongoing fight for justice.
On Wednesday, the Hillsborough Independent Panel will release thousands of previously confidential documents relating to the tragedy and publish a report on its findings.
The files include secret government and police documents, and could herald a breakthrough for the families who seek to overturn the original inquest verdict of accidental death.
This latest landmark follows a 23-year battle on behalf of the Hillsborough families to secure justice for those that lost their lives but have still to be acknowledged properly and sufficiently by those in power.
A fundamental issue in the case was the decision of the 1991 inquiry to ignore any evidence from after 3.15pm on the day of the disaster, 15th April, 1989, despite testaments that several of the victims remained conscious after that time.
Organisations including the Hillsborough Family Support Group and the Hillsborough Justice Campaign have fought for more than two decades to uncover the full truth surrounding the circumstances of the tragedy.
Appointed in 2010 to conduct research into the documents, the panel is chaired by the Bishop of Liverpool, James Jones, and includes: Raju Bhatt, Christine Gifford, Katy Jones, Bill Kirkup, Paul Leighton, Phil Scraton, Peter Sissons and Sarah Tyacke.
Full disclosure will first be revealed to the families of the victims before being released to the wider public, and a permanent archive will be created for future inspection. Two respected lawyers, Michael Mansfield QC and former Lord Chancellor Lord Falconer, will provide free advice for the families on any issues concerning the documents.
Later on Wednesday, Liverpool city centre will hold a vigil, led by Liverpool Mayor Joe Anderson, to remember the 96 victims. An hour of reflection, featuring music, will take place at St George's Hall at 5pm before the vigil begins.
Hillsborough memorial 2012
[nggallery id=11]