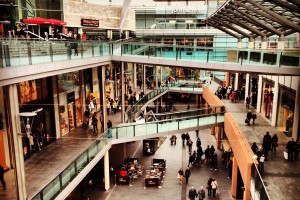 Liverpool is celebrating National Apprenticeship Week with a host of opportunities for young professionals in the area.
This week Liverpool One will be filled pop-up stalls from different businesses for people to learn more about a particular field of interest.
Top firms, including Jaguar Land Rover, New Look and Unilever will be making an appearance alongside celebrity chef Rustie Lee, in support of National Apprenticeship Week.
Each day is set to have a different theme to cover a wide range of industries and prospects.
Tuesday will highlight fashion and retail, Wednesday is all about hospitality and catering, and Thursday will have a particular focus on service and manufacturing.
Employers, colleges and careers advisors will be on hand throughout each day to offer practical advice and help individuals to find an apprenticeship that suits them.
As well as assisting people to find a career path, Liverpool One will be holding live music and demonstrations in Paradise Place for locals to come and join in the event.
Councillor Ian Maher, Liverpool City Region Lead for Employment and Skills, said: "Apprenticeships play a crucial role in the Liverpool City Region and have a positive impact on individuals, businesses and the wider economy.
"We want to celebrate this during National Apprenticeship Week and also create a real buzz around apprenticeships and the exciting opportunities that are available for our residents and local organisation to get involved with.
"I hope that people take the opportunity to come along and 'have a go' of the great activities on offer and find out more about the many benefits of apprenticeships."
The new Apprenticeship Hub Strategy for The Liverpool City Region will be launched at the Crowne Plaza Hotel on Friday March 18th.
For more information, please visit www.apprenticeshipswork.org.uk.