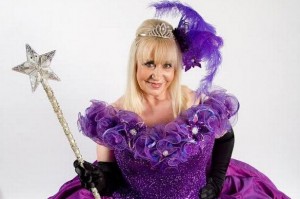 One of the stars of the hit programme 'Big Fat Gypsy Wedding' is taking up a role in a Liverpool pantomime this Christmas.
Thelma Madine made a name for herself on the Channel 4 documentary series as a designer of some of the most extravagant dresses the country has ever seen.
Now the seamstress is to swap her sowing machine for the Epstein Theatre's stage, as she takes on the role of the Fairy in Jack and the Beanstalk.
The Liverpool-born designer described the prospect of appearing on stage at the Epstein as "absolutely terrifying".
She told JMU Journalism: "I don't act, I'm only used to playing myself. I'm quite comfortable playing myself and it is so hard playing a character.
"Every time somebody says the word pantomime to me, it makes me feel sick to my stomach. I keep thinking why have I agreed to this? Why am I putting myself through it? It's so much more nerve-racking the show being in Liverpool. If it was somewhere else I wouldn't mind as much."
Madine's creations are famous for being excruciatingly painful to wear due to the weight of the dresses, and the pantomime will see her wear her own designs for the first time ever.
She added: "Since agreeing I always wanted to make my own dresses. I guess I wouldn't really trust anyone else to make me a dress. We decided that I would wear a big dress for the first scene and it would gradually get bigger, and bigger, and bigger, so eventually it is enormous.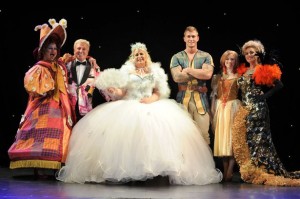 "I have never had so much respect for the girls who wear those dresses since I have put them on, because it absolutely kills you.
"It is like having a 14-stone man wrapped around your hips. Usually I am the one saying come on it doesn't matter how much it weighs it is only for one day, but now I know where they're coming from."
Juggling running her bridal shop on Devon Street with rehearsals for the pantomime does not worry Thelma who is used to being busy over the festive season.
Ms Madine told JMU Journalism that she "cannot stand" Christmas as it's the time of year when her bridal dresses are in highest demand.
She added: "I hate Christmas. We usually have about 14 weddings in Ireland to do and they all have 20 plus bridesmaids, so our Christmas is basically flat out. I am usually doing my Christmas shopping at 4 o'clock on Christmas Eve, running around like a mad woman because I just don't have the time to do it."
Although the dressmaker is terrified about performing to her home crowd, she hopes that she can make her family proud, adding: "I have a little girl who is ten and for her to see me perform, it's lovely. For her and my family to be proud of me would just be fantastic."
Thelma will perform alongside the rest of the cast, including TOWIE hunk Dan Osbourne, at the Epstein from the 11 December until the 4 January.