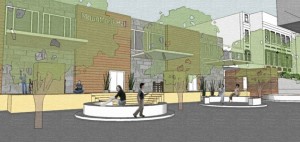 Liverpool Guild of Students has announced the second phase of its £13.8million building facelift, releasing images of artist's impressions of its future home.
The computer-generated sketches show the transformation the rest of the student union will undertake, providing extra-curricular facilities and a social space for students.
University of Liverpool's 20,000 students will be able to utilise the renovated building in 2014, when work is due to be complete.
Tom Bee, Deputy President to the Guild of Students, said: "We're very excited about the new move to make the Guild much more fit for purpose, fresher and more vibrant. It has needed the investment for quite a few years and we're happy to see it getting the care and love it needs – a bit of TLC.
"We are catering for all the societies in other venues. It has been a difficult year but once we move back in, it will be fit for purpose. We are looking forward to the new facilities we are going to have."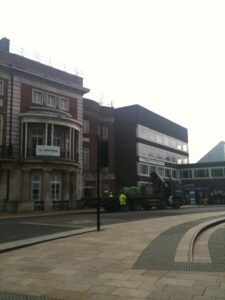 A traditional pub and dry bar are to be included in the plans, hosting traditional university events such as freshers' week and end-of-year parties.
Quiet study areas, a computer suite, radio station, media studio, café and theatre space holding up to 300 people are just a few of the new features the union will provide.
Parts of the building have already been completed and are open to students and staff. The Deputy President said: "All the student comments about the part which has already been refurbished – the new Gilmour reception – they say it is great, they love it. Students think it is fantastic and they can't wait to see the rest of it."
The live music venue with a 3,000-person capacity at Mountford Hall is also set to be refurbished, including soundproof technology.
In a press release, Guild of Students Chief Executive Officer, Tricia O'Neill said: "This refurbishment marks the culmination of years of hard work put in by Student Officers, Guild and University of Liverpool staff.  We're extremely excited that the building will finally provide our members the quality space they deserve to really make the most of their time at the University."
Abercromby Square is the temporary union accommodation, with a few services continuing to operate from the Mount Pleasant site including the Guild shop, reception, advice centre and The Stanley Theatre.