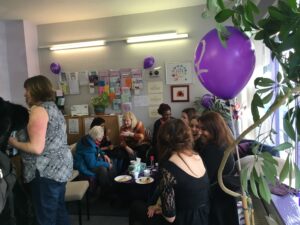 International Women's Day was celebrated by millions of people all over the world yesterday and Liverpool was no exception.
Bold Street charity, the Women's Health Information and Support Centre (WHISC), set up just one of the events taking place locally as they threw their annual party where a number of activities were arranged throughout the day.
They welcomed women to come along and join in with yoga, arts and crafts and meditation classes whilst getting the chance to meet and chat with other women.
Caroline Willcocks, the manager of WHISC, told JMU Journalism about the help and support they offer to women: "WHISC offers services to boost women's mental and physical health. We offer free counselling, yoga and relaxation classes and immediate support for any woman who needs a listening ear. We also run accredited courses in women's health.
"We believe that women can support each other to take control of their health and wellbeing. Women can choose from a menu of services and can go on to volunteer if they wish.
YouTube: WHISC- Women's Health Information and Support Centre
"We would want every woman to know that you are unique and you have more strength within you that you know. Women from all backgrounds can find life experiences in common and can work together for other women
"Sometimes we are weak but friendship and knowledge will help us through along with the companionship of other women.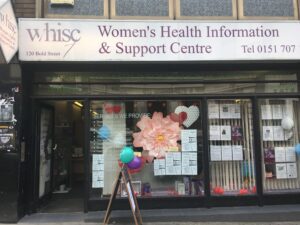 "We want every woman to have access to knowledge about her health regardless of income, background, age, sexuality, faith and disability status. Every woman and girl should have the best health care possible to enable her to realise her full potential."
Jackie Dale, 42, from Manchester told JMU Journalism: "What they do here is unbelievable. They've offered me and so many other women such strong support and never question anything.
"I've made so many great friends here and I know a lot of others have too. Women from all walks of life come here and find a safe and happy place. You can see the smiles on people's faces here today."
WHISC offers a number of classes and support groups every week which are free of cost and open to all women.
Just a few of these include menopause support, a women's reading group and an eating disorder support group. For more information visit their website or pop in and visit at 120 Bold Street.