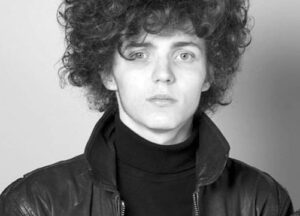 A 21-year-old singer from West Derby has defied medics and beaten the odds by using alternative methods to treat his stage three cancer.
Sean Walsh was first diagnosed with stage two Hodgkins Lymphona blood cancer just one month after his 18th birthday. After six months' chemotherapy, Sean was in recovery for just under two years when he fell ill again with tumours in his chest, stomach and neck.
The prognosis was bleak, as Sean told JMU Journalism: "I was riddled. Doctors said that if I didn't receive chemotherapy right away I would be dead within eight months, but I was determined.
"My gut instinct told me I needed to try something new. It was really looking out for me. I always remember in the hospital room just thinking that it wasn't right, it didn't feel right, every ounce of my body was telling me to refuse the treatment and leave the room.
"I had already been through chemotherapy before, so the definition of madness is to try the same thing over and over and expect a different result."
YouTube: Worlds Truth
https://www.youtube.com/watch?v=UVKHj7b2Zjk
Sean, a member of The Haze band, is currently undergoing treatment in Mexico at the Northern Baja Gerson Centre. It provides holistic health care dedicated to the treatment and cure of advanced, degenerative diseases based on the principles of Dr Max Gerson and the Gerson Therapy.
The treatments involve spending time in oxygen chambers, and high doses of vitamin C via an IV. Sean also consumes over 20lb of fresh fruits and vegetables per day in order to flood the body with vitamins and minerals.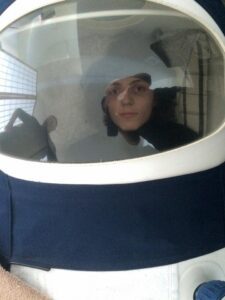 In a statement, Martin Ledwick, the UK's head Cancer Research information nurse, said: "The Gerson diet is an alternative therapy diet which some people use instead of conventional treatment for cancer. There's no good evidence that the Gerson diet can treat cancer.
"In fact, in certain situations it could be very harmful to a person's health and it shouldn't be used instead of conventional cancer treatment. It's really important that patients speak to their doctor before making any decisions about their treatment."
However, Sean said: "I made the decision based on my own research, not listening to newspapers or mainstream media. I had always heard stories about cannabis oil and cancer. The link to alternative therapies was always there in the back of my mind."
Sean receives no NHS funding for his alternative treatment and is paying for it through a Go Fund Me page. His ambitious goal for the page, which has currently raised just over £11,000, is £100,000. With this money, Sean hopes to purchase his own equipment and open a kitchen clinic, as well as continue to fund his own recovery.
To donate to Sean's page visit here.