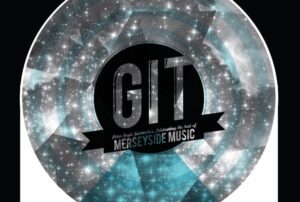 The GetIntoThis (GIT) Awards, which promotes local music in Liverpool, will hold its fifth annual event at The Kazimier in April next year.
Creator of the GIT awards, Peter Guy, told JMU Journalism that the show is aimed at promoting the "best sounds coming out of the city and pass on the music of artists that people might not hear otherwise".
A number of artists who have won awards in recent years have gone on to greater success including Toxteth-born singer Jetta who has worked on her debut album with American superstar Pharrell Williams while gaining exposure in the US.
The awards are the only one of their type nationally and according to Guy they are powered by the thriving interest in local music: "Everything depends on the music coming out of Merseyside, that's what's attracting people to the Awards.
"It started out because I felt that Liverpool's music scene wasn't being appreciated enough nationally, now you can see it publicising a number of our artists successfully to a wider audience. I'm surprised towns like Manchester or Sheffield haven't copied our blueprint."
"I think it's the most exciting time to be a young person in Liverpool since the 60s. We've had 12 festivals on Merseyside this calendar year and that only happens if you have a fantastic infrastructure, not just bands but in terms of people organising and having a passion for music."
Merseyside is a region renowned for producing creative talents, but the Liverpool-born organiser, said it's hard to pinpoint one reason why.
He added: "A number of things make us so creatively successful. I think we are a city that looks out onto the water and metaphorically have always looked outwards in regard to importing ideas and putting our stamp on them. A lot of Liverpool's people like to have fun and entertain, be it footballers, boxers, comedians or musicians."
Award categories include 'One to Watch' award for under-18s, which made its debut this year. Its inaugural winner, Lapsley, signed a record deal with Adele and Radiohead's label 'XL recordings' last month.
But the awards are not all music based. The 'Inspiration' award goes to a local community group with 2013's award going to the Hillsborough Justice Collective.
Word count: 396