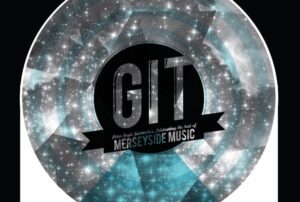 The shortlist for the 2013 GIT Awards has been announced ahead of the second annual showcase event at Leaf next month.
The GIT Awards, short for Getintothis, celebrates Liverpool's rich musical diversity and enjoyed a hugely successful year in 2012 at the award's inaugural showcase event.
The 12-strong shortlist of Liverpool-based artists includes: Baltic Fleet, Barberos, By The Sea, Nadine Carina, Clinic, Conan, Dan Croll, John Heckle, Jetta, Tyler Mensah, Stealing Sheep and Wave Machines.
The invite-only celebration evening will take place at Leaf, Bold Street, on April 19th and will include performances from each of the shortlisted artists.
The overall winner will receive a cash prize of £1000 – and a special Inspiration Award, recognising services to Liverpool's music industry, will also be presented.
In addition, a People's Choice online poll consisting of the 12 nominees will allow the public the opportunity to have their say on Liverpool's finest music of 2012-2013.
A short fllm about the GIT Awards
Liverpool trio Stealing Sheep find themselves short-listed for the second time in as many years. Band member Becky Hawley revealed her delight to JMU Journalism: "It's a really good feeling to have been short-listed for this music prize, it's good to be acknowledged for hard work and to feel part of what's going on in Liverpool.
"When it comes down to winning we would love to win but it's not that important too. We think it would be good if one of the lesser known bands won it because they will get more exposure in the press and it could help launch some new music from Liverpool. We'd be happy whatever really!"
The GIT Award received more than 380 entries since its re-launch in November 2012, up until the closing date at the end of February 2013.
The final shortlist was decided by a 12-strong team of judges featuring some of the most respected music industry figures, including Liverpool-born editor of Q Magazine, Andrew Harrison, editor of leading UK music website The Quietus, John Doran, and Matt Wilkinson, NME's new music editor.
Becky believes the strength of the judging panel provides a huge opportunity for Liverpool-based bands, taking an unselfish approach to the award: "The judge panel is epic! There are so many interesting people with their ears to the ground. That really boosts the excitement for all the bands because there aren't that many industry people in Liverpool so it's a bit of a window out to the rest of the nation.
"It's going to be boss, we really like all the bands that are nominated and feel lucky to be part of it."