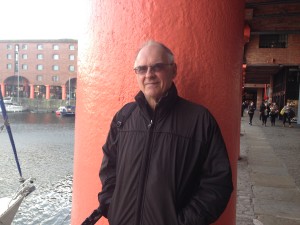 The Garston branch of an international charity has spoken of its funding success in the battle against polio, providing education in Africa and 'making the world a better place'.
The Rotary Foundation turns money into projects that change lives close to home and around the world. The Garston group is made up of local people who invest their time, money and expertise into helping those in need and to promote peace.
Rotary officials say they are proud they have funded the medical costs to eliminate polio disease from Africa for a whole year. Rotary clubs in Great Britain and Ireland have donated £20 million to the cause.
Ken Johnson, Chair of Community for Garston Rotary Club, Liverpool, told JMU Journalism their latest project is helping the dignity of young girls in Africa by providing funds for sanitary towels. He said: "By giving £500 we fund the education of 60 girls to go to school for five years as well as providing sanitary towels. It's truly amazing."
The Garston charity is able to do this by the donations of generous locals. Mr Johnson, 70, said: "In December we go round local houses in Santa's sleigh to get donations. We also go to local supermarkets to advertise. One year we raised about £10,000."
As well as the international charity work, the club also runs activities for people to come together and enjoy themselves. One of these activities is 'Ingredients of Music'. Mr Johnson, a former violinist for Liverpool Philharmonic Orchestra, said: "We had a blast last Sunday and had people aged from three to 80 years' old join in.
"People bring instruments they haven't learned to play and we just have fun. We do a seven-minute film at the end and play one big song together."
Mr Johnson explained he believes giving his time is more important than giving money. He said "When us members come together every Monday it is a time to forget whatever has happened in the week and just relax. I like to give my time to help people."