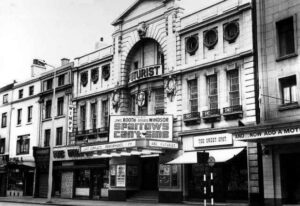 Campaigners hoping to save the historic Futurist cinema on Lime Street are working with local businesses to make plans for the historic building.
Lesley Mullalley, 35, launched the campaign to save the cinema last September in the hope of saving the building from demolition ahead of the International Business Festival (IBF) next summer.
Mullalley believes that the building is under tremendous stress because of its historic significance, which is why she believes it's important that it remains a landmark of Liverpool.
She said: "The Futurist holds so many memories for so many people in Liverpool. It's survived a world war, it's been bombed and it survived Margaret Thatcher. It's very important to so many people here, which is why we want it to stay."
Formerly known as 'The Picturehouse', the Futurist was Liverpool's first purpose-built cinema. It opened in 1912 and closed in 1982 due to shortage of good films, the video market and the recession meaning that the building was losing money. The building has since then fallen into a state of dilapidation.
The city council has said that the campaigners can use the facade of the building to show the its owners, Neptune Developments, how the it can be restored back to its original appearance. They have also bought the other properties between The Crown and The Vines pubs on Lime Street.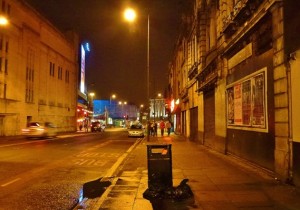 With the IBF coming to Liverpool next summer, campaigners along with the council are hoping the Futurist will be the main focal point of the event. Mullalley and her team are currently in talks with local businesses to use 3D projections and lighting to showcase the building's history and heritage.
Lesley said: "The weeds, trees and other plants growing out of it will be removed and windows will be fixed. We're also wanting to project relevant artwork, photography and film reels on to the buildings opposite."
Even though there is hope that the building will remain on Lime Street with its original gothic appearance, Lesley says that the council are in complete control of what happens to it after the IBF.
The 35 year-old also said: "We have a really talented team and the campaign is running very well. We hope that the building goes beyond the IBF next year, with it continuing to be a historical landmark in Liverpool."