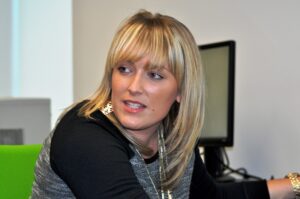 JMU Journalism graduate Aimée Hamilton returned to Liverpool yesterday … this time taking on the lecturer role to tell current journalism students about her internship at Index on Censorship.
Aimée, who graduated in 2014, was joined by Index on Censorship editor Rachael Jolley to talk about the chance to apply for a nine-month, paid internship with the free-speech magazine, an opportunity offered only to JMU Journalism final year students.
Index on Censorship is an international organisation, set up in 1972, that defends and promotes freedom of expression. As well as publishing a magazine four times a year, the organisation also regularly updates its website, fighting for freedom of speech and challenging censorship across the world.
Aimée, whose internship comes to an end in May, explained to the JMU Journalism students that there's a lot more to the internship than just writing, and that it allows you to continue to learn and develop the skills you already have.
She said: "I do such a wide variety of things, so it's a really really great opportunity if you want to expand on your multi-media skills.
"It's also great to work for Index as you develop more of an interest in global stories, and it definitely makes you more aware of current affairs around the world."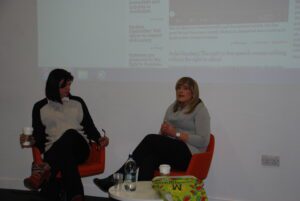 Aimée also talked about some of the experiences she's had throughout her internship, the skills she's gained, and of course how important JMU Journalism newsdays were in preparing her for her internship.
Offering advice to any of the JMU students considering applying for the internship, which would start after they finish their degree, Aimée said: "Definitely go for it.
"It's a great experience, which offers a broad range of opportunities to build on the skills you have already gained in your degree."