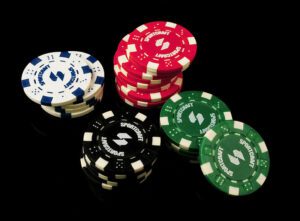 Free clinics are being launched in Liverpool city centre to offer support to people affected by gambling addiction.
The Beacon Counselling Trust has teamed up with GamCare to launch the free services in the city centre for individuals and families affected by problem gambling after success in previous clinics.
The National Centre for Social Research says there as many as 12,000 people suffering from problem gambling in Merseyside, and approximately 60,000 more are at risk of developing problematic gambling.
It also says that 70% of men and 5% of women aged 16-24 are deemed at risk for their gambling behaviour in the last 12 months.
The younger generation are also increasingly becoming at risk of problem gambling as 15% of 11-15 year olds gambled in the last week and 2% of 11-15 year olds are already problem gamblers.
Neil Platt, Clinical Lead at Beacon Counselling, told JMU Journalism: "These programmes give us the opportunity to raise awareness and prompt individuals who may be suffering or may be at risk from problematic gambling to get support if they need it.
"I think that it's a very, very useful initiative. We're just in the process of evaluating it now. The early indications suggest it's a success, and we are considering running other programmes in the future."
The drop-in clinics will run from Monday to Saturday between 12 and 4pm at the Liverpool Quaker Meeting House, in School Lane, and seven days a week at the Beacon Counselling Trust's Clubmoor headquarters, in Townsend Lane, between 12 and 4pm.