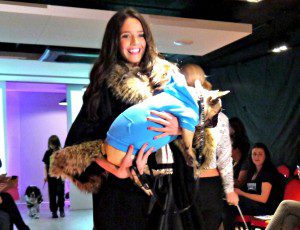 The curtain came down on Liverpool Fashion Week 2014 with junior models and dogs forming the centrepiece of closing night.
Busting the infamous "never work with children and animals" assertion, the tiny tots and four-legged friends took to the catwalk like seasoned pros.
Collections came from head sponsors Childsplay clothing, Vertbaudet, Do Wah Diddy, Lego Europe and Liverpool-based dogs boutique Pawabella, owned by perhaps the youngest entrepreneur in the country, 11-year-old Angel Thomas.
Angel's mum Anita told JMU Journalism: "I think there is a place for dogs on the catwalk, they're a big part of the family. Some people love them more than they love their kids so they should get spoiled like models just the same. It's been fantastic this week but we wouldn't have been here if it wasn't for Amanda Moss, who has supported local businesses like Angel's."
Angel, whose luxury dog boutique has attracted attention from One Direction's Harry Styles and the wider media, told JMU Journalism that her favourite part of the show was "all of the dogs walking down the catwalk" though after taking to the fashion runway herself, she said: "I'd do it again but I was really scared."
Video report by Hannah Perselli, JMU Journalism TV
As closing night wrapped up, backstage the hair and make-up artists were taking a deep breath after five consecutive days of styling and powdering. This year's hair and make-up was created by award-winning Jane Bellis and her Bellisimo team.
She told JMU Journalism: "It's been absolutely fantastic. My favourite night was Thursday because it was international fusion, a very creative night.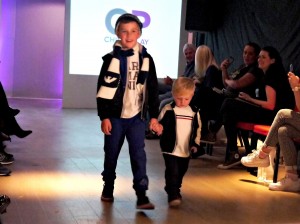 "The team got to be involved with some really wild make-up and the pressure was on because we then had to change the models back to a really natural face for the last show, it was about six minutes per body. I'm absolutely exhausted but all of the team would do it again tomorrow, we've loved every minute."
Jane's right hand man and head make-up artists of Liverpool Fashion Week, Michael Perks, said: "This week went amazingly well, it's been crazy, crazy busy but hopefully if we can come back next year I will be the creative director which is so exciting."
With director and organiser Amanda Moss already planning 2015's edition of fashion week, it's clear that people are already looking forward to next year.
Video report by Natalie Townsend, JMU Journalism TV