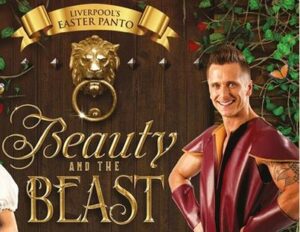 Five star singer Ritchie Neville is set to make his pantomime debut in Liverpool this Easter, as he prepares to take on the role of Anton in LHK Production's 'Beauty and the Beast' at the Epstein Theatre.
The 35-year-old is no stranger to the stage and has enjoyed worldwide success as part of 90s boyband Five, even bagging a Brit Award for Best Pop Act. After taking a break from the spotlight, Five returned as part of ITV 2's Big Reunion show, and have since embarked on a 10-date tour of the UK which includes Liverpool's Echo Arena.
Ritchie told JMU Journalism: "I've never done a panto and I was always such a massive fan when I was a kid. They are always so magical and now I've got inherited kids as well as a daughter of my own, the magic of childhood excitement almost gets reignited.
"I feel like I've gone full circle and I'm back to being a kid again. It will be nice to bring joy to people and experience the panto from performing in it rather than just watching it.
"I'm really chuffed about playing the evil, bad guy; the more boos and hisses, the better job I'm doing. I really want the audience to hate me!"
As well as enjoying the success that has come with Five's reunion, Ritchie has also recently welcomed his first daughter, with Liverpool girl and Atomic Kitten singer, Natasha Hamilton.
Ritchie told JMU Journalism: "I've lived in the North West for 12 months. My other half is a Scouser and we're always in Liverpool visiting the in-laws so I'm starting to get to know the city a lot. I'm really warming to the place and getting to know it.
"It was nice that the panto opportunity come up in Liverpool because it's a place I'm looking forward to getting to know more."
Beauty and the Beast comes to the Epstein Theatre this Easter, running from 2nd – 12th April 2015. Tickets for the production can be purchased here.