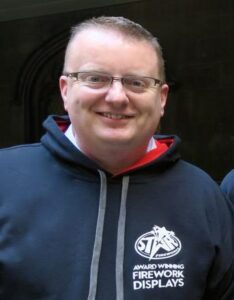 The man behind Liverpool's controversial River of Light fireworks event has spoken out in response to intense criticism from those who were left disappointed after Saturday night's display.
The River of Light was the first ever Bonfire Night collaboration between Liverpool and Wirral councils and, with partnership from private sponsorship, it is estimated to have cost in excess of £100,000.
Several traditional local council-run bonfires were cancelled on both sides of the river in a bid to gather spectators to the grand display on the waterfront, featuring drumming parades and pyrotechnics.
After a huge public backlash over the spectacle, Andy Hubble, director of organisers Star Fireworks, told JMU Journalism: "I can only talk about the fireworks as that is what I was involved in and, from where I was watching them on the barge, I believe they looked fantastic.
"Everyone who was watching the display and listening to the music felt that it was very high quality. When you watch fireworks to music it is incredible and they were timed really well with the music on the barge.
"It was a pyro-musical display which was a new concept and I think that the negative reactions are from people who were expecting a traditional park display.
YouTube: Amy Shirtcliffe, JMU Journalism
"Last year, when we did the displays in Sefton and Newsham Parks, the reaction was that they were the best fireworks Liverpool had ever seen and that is what we tried to bring to the waterfront. There were even more explosives than any of the park displays last year."
Many of the thousands of people who attended have complained about the lack of atmosphere, as it seems no music could be heard by the majority gathered on either side of the Mersey.
Following the negative response, the city's director of Culture for Liverpool, Claire McColgan, said: "In Liverpool we always want to do things differently – creatively we want to give people new experiences, and financially we have less resources so we need to think differently about how we stage free events.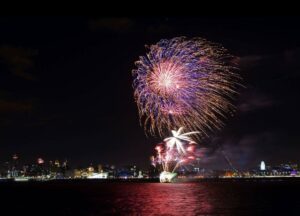 "This year gave us the opportunity to do exactly that and bring together audiences on both sides of the Mersey in a way that we haven't been able to do before.
"Because of the new location, private sponsorship covered the cost of the fireworks and Arts Council funding contributed to the pre-show entertainment – elements we wouldn't be able to introduce in the traditional park setting.
"We knew it would be a risk, but the images which are being shared of River of Light show it was a spectacle which hundreds of thousands of people came out to experience.
"It has divided opinion and we will be taking all the comments on board when we sit down to plan 2017. There are elements we are really proud of, and others that didn't meet the expectations of us as the organisers, or the crowds, which we will have to look carefully at.
"Thanks to everyone who came down to see the show we will ensure whatever we do next year, builds on the best bits of Saturday night."
JMU Journalism Twitter poll
What did you make of Liverpool's River of Light Bonfire Night fireworks event?

— JMU Journalism (@JMUJournalism) November 5, 2016