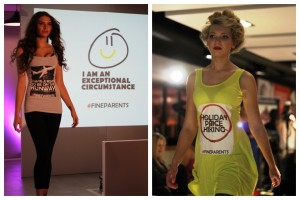 Models sporting messages of a controversial nature took to the catwalk on the second night of Liverpool Fashion Week, as the event's founder launched a protest about term-time holidays.
The 'Families Come First' fashion line, created by Amanda Moss, is a collection of t-shirts and vests with printed slogans objecting to government rules regarding the prohibition of family holidays within scheduled school periods.
The show saw each model wearing a different message whilst strutting along to Pink Floyd's 'Another Brick in the Wall' with graphics projected on a wall behind them, including the line 'rules are made to be broken', alongside the Twitter hashtag of '#fineparents'.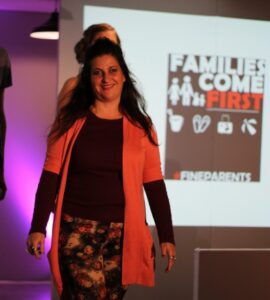 The slogans were designed to raise awareness about the issue and Liverpool Fashion Week organiser Amanda told JMU Journalism: "I always use fashion to make a statement. I have done it for decades I just feel so strongly about it, it's the only way that I can speak out and actually get heard. I am just a little man on the street."
She said the planning for the line, which highlights the price difference of holidays in and out of school time, took 12 months and the focus for next year's event is already in the pipeline.
With being a mother of six, Ms Moss says she has been personally affected by the rules and regulations, adding: "I think it's wrong that the government are telling me that I can't take my kids out of school and when I can go on holiday with my children. It's too much direction from the government."
The messages will be displayed for the rest of the fashion showcase, which has three nights left to run.
Additional reporting by Megan Hill