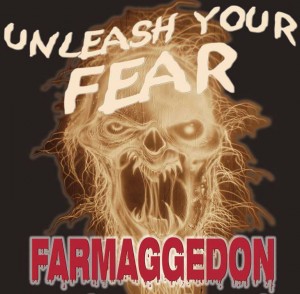 Fear attraction Farmaggedon is facing controversy over claims it is using mental illness for entertainment purposes.
The horror experience has come under fire after naming one of its attractions 'Psychosis' with some claiming the organisers are perpetuating stigma surrounding mental health.
An online petition, started by Clare O'Grady, a trainee clinical psychologist from Wirral, calls for the organisers of the scare park to change the name to something less controversial. Her  petition currently has over 700 signatures.
She told JMU Journalism: "I started the petition because the language they use makes me angry. They're associating a legitimate mental illness with things like clowns and chainsaws and it's unhelpful."
O'Grady, 30, has been campaigning for four years with no response from Farmaggedon. But managing director Mark Edwards told the Liverpool Echo that they feel it is a piece of theatre.
He said: "Although it could be described simply as a scare attraction, at the core it is a site-specific promenade piece of theatre and as such should be afforded the same artistic and creative freedom as any art form free from political or agenda-led interference."
O'Grady said: "I think the excuse that it's theatre is a silly argument, the name still has to change. It frustrates me because I think it's just ignorance."
Psychosis is a mental health problem that causes people to perceive things differently from those around them. The main symptoms are hallucinations and delusions.
Stamp Out Stigma, an organisation aiming to educate about mental illness, said the name is "totally unacceptable" and added: "We want to be very clear that it is possible to live life well when psychosis is diagnosed early and treated appropriately."
The petition titled 'Please stop using psychosis to scare people' has received backing from Mersey Care who also helped campaign last year for Asda and Tesco to remove offensive Halloween costumes from their stores, such as a 'mental patient' outfit.
Myles Hodgson, a spokesperson for Mersey Care, told JMU Journalism: "We are committed to challenging the stigma of mental illness and labelling an attraction 'Psychosis' certainly does not help with that. It would not be allowed for something with racist or homophobic content, so why are negative stereotypes allowed for mental health issues?"
O'Grady added: "Maybe it's down to a lack of research or understanding by Farmageddon, but there has been a reaction from the wider community that is just being ignored."