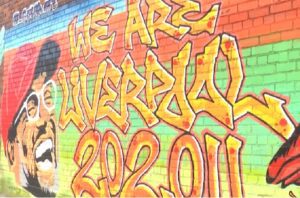 Football fans have donated to foodbanks instead of paying additional subscription fees to watch Premier League games.
Liverpool's match against Sheffield United was subject to the extra £14.95 charge introduced by the Premier League with games being played behind closed doors.
Many fans have objected to paying more money on top of existing subscription packages and have instead given that money to Fans Supporting Foodbanks, a charitable group made up of Liverpool and Everton supporters.
The TV boycott has raised an additional £125,232 that has now been donated to North Liverpool Foodbanks.
Fans Supporting Foodbanks said: "This will enable us to continue tackling hunger and food insecurity as best we can in the coming months as we discover what coming out of lock-down looks like."
JMU Journalism's Mia O'Hare spoke to Redmen TV presenter Ben Kelly>>>