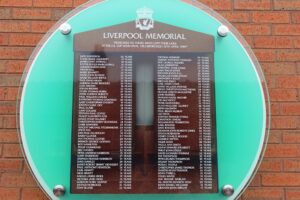 Facebook has removed a controversial page which mocked the victims of Hillsborough, after previously refusing to do so.
The page, which we will not name, was initially reported by numerous users of the social media website, however those who did were sent a reply saying that the page did not violate the community standards of the site.
However, it has now been removed after Facebook confirmed it has breached the standards held by the website.
One of the Facebook users who had reported the page, Sonia Abiade, told JMU Journalism: "I'd like to say that Facebook are stubborn and very insensitive in the way they handle these pages. They are insensitive that they don't see the vileness and pain they cause.
"I would like to reach out to Facebook for a response to this as we have had enough pain in our city without these trolls making it worse.
"I'm happy that the page has been removed, but I'm annoyed that they refused initially. How it was put on the site in the first place is beyond me. There should be stricter guidelines for these kind of things."
This is the second time this year that a Facebook page mocking the Hillsborough tragedy was removed after a similar page which smeared the 96 victims of the tragedy was taken down in January.