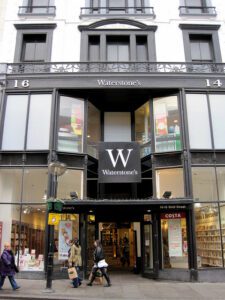 Waterstone's book store on Bold Street closed its doors for the last time on Saturday, with crowds gathering to say their farewells to the much-loved shop.
The store broke the news over Twitter, tweeting: "With great regret, we are announcing from the horse's (book's) mouth that we will be closing our store on Bold Street as of February 1."
Despite the chain's flagship store being just around the corner in Liverpool One, customers flooded Twitter with messages expressing their sadness about the news.
One user, Sarah Jones, wrote:  "I still cannot believe @waterstoneslbs is closing. It seems unreal. Going to miss it terribly."
Another wrote: "@waterstoneslbs. A true loss to Bold St. Thanks for all the pages over the years. Will miss you loads. Loads of luck to those moving on."
Despite being part of a national chain, many voiced concerns that this closure marked the beginning of the end for the bohemian Bold Street, which boasts more independent businesses than any other street in Liverpool.
The building gave home to books for over 30 years, first under the name of Hudson's, then Dillon's.
A spokesperson for Bold Street businesses reassured Facebook users this morning that all was not lost.
The message read: "Bookworm lovers of Bold Street. You missing ‪Waterstones already? Well, don't forget there are books galore at the independently beautiful News From Nowhere Radical & Community Bookshop and Oxfam Bold Street stocks plenty of titles as does the Works, near Smiffys-Liverpool."
Eight members of staff have been affected by the closure but most will be given roles in other stores, Waterstone's said.
Waterstone's Managing Director, James Daunt, explained the closure needed to happen while the company negotiated lease renewals.