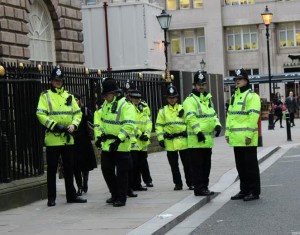 Liverpool's streets could go unpatrolled as government demands savings from Merseyside Police that could wipe out all police community support officers.
Merseyside Police are being asked to save £48 million having already cut their budget by £77 million since 2010.
These new cuts would mean 1,400 people could leave the Merseyside Police Federation by 2018/19.
In protest police commissioner, Jane Kennedy, and the Merseyside Police Federation have started a joint petition on the UK Government and Parliament petitions website.
The cuts being considered could be harmful to the communities across the region as every team within Merseyside Police is facing cuts, including teams who investigate sex offences, hate crimes and the Matrix teams who combat serious and organised crime.
The petition calls upon Prime Minister David Cameron to put an end to the budget cut demands.
In an open letter to the public Jane Kennedy wrote: "I am writing to reassure you that neither the Chief Constable nor I would consider these drastic measures unless we had nowhere else to turn."
The petition has many supportive partners such as trade unions GMB and Unison and the Police and Crime Panel, as well as local leaders such as Wavertree MP Luciana Berger, Mayor Joe Anderson, and councillors Anne O'Byrne and Emily Spurrell.
If the petition reaches 10,000 signatures, government will respond but if it reaches 100,000 the petition will be considered for debate in parliament.
Commissioner Kennedy's press secretary Chloe Griffiths told JMU Journalism: "We have reached a total of more than 8,600 signatures, the vast majority online but also some from the launch when we held a petition-signing event in the city centre.
"We will be hosting at least a further 11 community road shows where we will be asking people to sign the petition around the region over the next few weeks. We have been really pleased with the support we have received so far."
The road show events will happen next month throughout Merseyside and will see Kennedy and members of her community engagement team promoting the petition and asking for support.