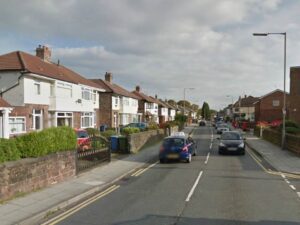 Concerns have been expressed over drivers ignoring road closure signs in West Derby as it is becoming a danger to drivers and pedestrians.
The road has been closed since 9th October for repair works caused by a gas leak and residents and drivers are becoming frustrated with the problem.
The repair works are taking place between Mill Lane and Marford Road on Town Row, West Derby by the National Grid gas emergency repair team.
It is now expected that the works could continue for a further three weeks up until the 8th December, meaning the road will have been closed for nearly two months.
This has caused great inconvenience and frustration for residents and some people are now ignoring the road closure signs and driving through the area regardless.
The councillor for West Derby, Pam Thomas, has warned against people going through the road as it is dangerous for both drivers and pedestrians.
She told JMU Journalism: "I witnessed it happening yesterday. I have been told it is happening quite a lot, and cars going through in both directions could be dangerous, especially at busy times.
"People obeying the signage in the village will not be expecting vehicles to be coming from where they should not be."
Council officers are looking at options for dealing with vehicles going through the road regardless of the closure over the next few days. Local resident Mark Harrington, who lives on Town Rowm spoke of his frustration: "In simple terms the repair works have turned a five-minute journey into a 15-minute journey on the school run, which doesn't sound too bad but the closure has meant it is tense, overcrowded and an accident waiting to happen."
Although the gas leak is not any danger to residents, it has become a great irritation to road users who are no longer able to use the road. JMU Journalism contacted the National Grid but did not receive a response.