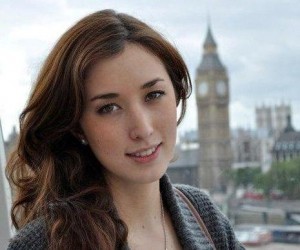 It sounds dramatic, but by Christmas I was ready to give up the hunt to find a job in the media industry. University felt like a lifetime ago… and I had not gotten very far since then.
I graduated with an International Journalism degree in July 2010; an amazing and happy time. I felt my hard work had all paid off and I set off to London to 'chase the dream', but less than six months later I was grasping at the memory of my dream. I hadn't achieved anything and I was starting to doubt if I ever would.
When I arrived in London I had a plan, but it changed and altered in a few ways. Most importantly, I landed a job, almost by accident, as Recruitment Manager for a staffing solutions company. It wasn't a role I wanted, but I thought the wrong job was better than no job, especially in London. I learned different skills and had time to get used to the chaos of the capital, but it wasn't the most exciting of roles. I kept going with the hope of finding something different soon.
The 'winter of discontent' was especially tough, looking back at it now. I must have done hundreds of applications, trying again and again, drafting and redrafting CVs and cover letters, receiving one rejection after another.
A big part of me had given up, but another part pushed me to keep looking at job adverts and applying. Now I am glad I did.
In January I found the dream role: a six-month paid internship at Condé Nast Traveller, the leading luxury travel magazine in the world, working on their website as an Editorial Assistant.
With my extensive job-applying, I had made up three categories to define my target roles: 'good enough'; 'a bit ambitious'; and 'dream-world'.
Because of all it was and all it involved, CN Traveller was definitely high up beyond 'dream-world'. I was sceptical of my chances, but that small part of me urging to keep looking forced me to apply. They asked me to submit a sample of articles that would be adequate for the website and soon after I was invited for an interview. I was beyond thrilled.
Interviews are still daunting, but after preparing the perfect outfit (I was, after all, walking into the building that houses the biggest and most important fashion magazines in the world, including Vogue, GQ, Tatler, Vanity Fair and more), I went into the interview determined to get the job.
I was a bunch of nerves but I had done a lot of preparation for the interview and it certainly showed. I carried in my portfolio – filled with examples of my previous work, including travel stories written while I was Website Editor at JMU Journalism.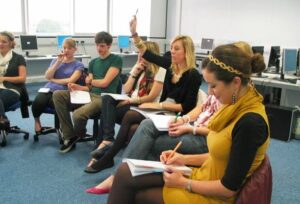 I tried desperately to stand out, if not as the best candidate, at least as the most determined. It was a bit of a gamble, but the next day I found out I had been successful – and I haven't looked back since then.
Now I work in the most respected travel title in the world, rubbing shoulders with some of the most important people in the magazine industry. I write stories on a daily basis, update the website and manage the Twitter account.
The most important thing I learned in my first six months in the real world is that you can't give up. It is so easy to blame the current economic climate for your troubles, and I know I certainly did, but I think that you have to keep fighting for what you want.
My advice is don't stop looking, don't stop applying, and don't stop going for those dream jobs. After all, if you don't try you'll never know what could have been.
UPDATE: After Sam ended her six-month internship with the Condé Nast World Traveller website she earned a full-time job at the Brides Magazine website  in London. She will lead their new website redesign project and has responsibility for the site as Content Editor.