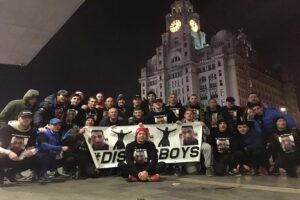 A group of men from Liverpool have challenged themselves to a 120-mile kayak ride in memory of their friend.
The self-styled 'Disco's Boys' are aiming to raise money and awareness for the Movember Foundation by paddling the 120-mile length of the Leeds to Liverpool canal on March 25th through to Mother's Day.
Their close friend, 28-year-old Dave Court, or Disco as he was known, committed suicide in July last year.
Shaun Shiers, 30, who started Disco's Boys, told JMU Journalism: "We have made a pact that we are going to do at least two charity events each year. The group started off with our close mates, about 22 of us. Then friends of friends got involved and there's now about 50 of us."
He added: "We're creating a legacy for Disco. Dave was the life and soul of the party and not one of us saw it coming. I went through a phase of beating myself up over it and feeling sorry for myself.
YouTube: Movember Foundation
https://www.youtube.com/watch?v=ABwsqypKNZI
"That wasn't helping anyone, we need to help prevent this happening to anyone else. It started off as an idea to get all of us closer, now we can recognise when someone is feeling a bit low."
The Movember Foundation addresses some of the biggest health issues faced by men, including prostate cancer, testicular cancer, mental health and suicide prevention.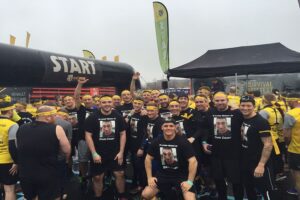 Disco's Boys previously raised £2,000 for the charity by running 120 miles from Grimsby to Liverpool, and now they want to take it to the water.
Shaun told JMU Journalism: "We know we're reaching the same people each time across social media so this time we have lowered the bar to just below £1,000, but if we get enough people behind us we can get well over that.
"In my opinion, of course the money helps, but we want to raise awareness. Suicide isn't just a cop-out, it's an illness. It's not something someone wants to do, but it is something that happens more than we know. People will say it's a selfish act but I don't think that at all."
Donations can be made on the Disco's Boys JustGiving Page.