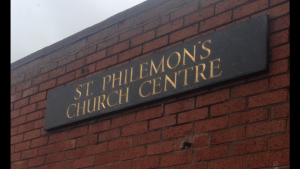 A church in Toxteth has made its first big step to getting people with debt worries back on their feet, after receiving its first Debt Relief Order from the government.
St Philemon's Church has benefited from a procedure designed to wipe off the debts of those who have no means of paying back what they owe. It was introduced by the government's Insolvency Service in 2009.
The church has now received the first of what it hopes will be many more Debt Relief Orders (DROs) granted to people in the community who are physically incapable of paying off their various debts.
Dan Rackham, a community worker at the church, said: "One of our clients came in last night and met with someone from the Insolvency Service who said she fits the criteria and should be able to have her debts wiped. This person had around £9,000 worth of debt and now we can finally get that written off so that she's no longer shackled with it."
Rackham, who also runs various other projects in the area started the drop-in scheme at St Philemon's in January, and recognises the value of this particular government action, saying: "It's not an easy hand out from the government but it will make a difference."
The criteria for DROs is strict. A person can only owe up to a maximum of £15,000 and their total gross assets must not exceed £300. The church has worked on the basis of meeting with debt advice seeking clients once a week and liaising with the various companies who are owed.
"We sit down with the individual, we find out what their situation is, we're careful to not judge them and we work out what we can do," Mr Rackham added.
"What we've done previously is a Debt Management Plan, which is where we set people up with feasible payments that they can pay each month rather than the extortionate sums that they're liable to pay.
"But this DRO is our first and a massive boost for us and our work in the community. My hopes are that we get the word out there with regards to what we're doing so we can help more people."