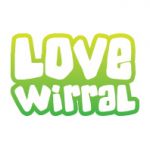 Residents are running out of time to apply for the Love Wirral grants as the Friday 6th December deadline approaches.
Launched in June 2013, the Love Wirral campaign is to encourage people to take greater responsibility and pride in their local environment.
Several groups and projects have been set up already to improve the areas.
These include litter picks and 'Big Tidy-Ups', improving play areas, community spaces and residents planting up their own gardens in unique and artistic ways.
However. residents now just have until Friday to get their ideas down on paper and apply for funding to help bring them to life.
There are grants of up to £500 available for people with design ideas that may help the appearance of their neighbourhood.
The campaign has also been put in place to encourage others to take pride in how their community looks and to commit to keeping things clean and tidy.
The campaign has already received many applications, one including improvements to the area around the Belvidere Centre in Wallasey, to mark the 100th anniversary of the start of the First World War.
The plan is to have hanging baskets around the squadron building and large planters either side of all the doors, filled with red geraniums and blue and white lobelia, while turning the borders and wasteland at the sides of the squadron base into a poppy field which will self-seed and continue to grow.
Councillor George Davies, Joint Deputy Leader of the Labour Group, said: "It is a golden opportunity for people to take care of their own communities.
"I am encouraging local groups to put a bid in now to apply for resources for their ideas.
"There are many vulnerable people across some of the deprived areas, such as Birkenhead, Rock Ferry and Tranmere and we need to make sure we use funding resources to help them as well.
"I believe people are starting to become more aware as the deadline approaches. The whole message is that we want to maintain a clean environment."
After the deadline, residents will have the chance to vote online for the best ideas that are most deserving of a grant award.
The results will then be passed to the Constituency Committees who will have final approval on awarding the funding.
Coun Brian Kenny, Cabinet Member for Environment and Sustainability, said: "We know there are already a lot of individuals and groups out there who are absolutely committed to ensuring their community looks as good as it possibly can.
"Through offering these 'Love Wirral' grants we hope to build on that goodwill and commitment even further and give more people the means to make a difference in their neighbourhood."
If you have ideas to improve your neighbourhood and want to find out more about the grants and how to apply, visit the Love Wirral page on the council's website or find 'Love Wirral' on Facebook.