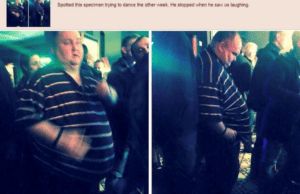 The 'Dancing Man' who became an internet sensation after bullies posted insulting pictures of him online has been revealed as a local from Maghull.
Sean O'Brien found fame after photos of him were uploaded with the comment: "Spotted this specimen trying to dance the other week. He stopped when he saw us laughing." It provoked uproar on social media networks, defending the man and shaming his bullies.
Many people offered support and praise to Sean, with him being quickly tracked down and invited to a dance party in the United States, including singer Pharrell Williams who wants to be kept informed of the details and Moby who has offered his DJ services for free at the gig.
It was only after Twitter user @CassandraRules posted the pictures of him dancing and asking where she could find him with the aim of throwing him a VIP party in Los Angeles that his true identity was unveiled. Cassandra Fairbanks had tweeted: "Anyone know this man or who posted this? There's a huge group of ladies in LA who would like to do something special."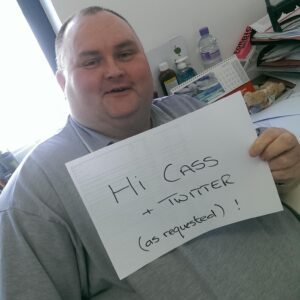 O'Brien, who is now living in London, launched his own Twitter account @Dancingmanfound to respond to all his supporters and he already has 80,000 followers.
Fans have now raised more than $30,000 to fund "the dance party of a lifetime", which will benefit an anti-bullying campaign.
Everton fan Sean took to Twitter to post his appreciation, tweeting: "Just woke up to be greeted with so many more kind words. Big thanks again and am sure the charity will appreciate it as well. Thanks again."
The former pupil of St Gregory's Primary School and Maricourt Catholic High School in Maghull says he wants to keep a low profile, but that may prove difficult now with his fame still spreading.