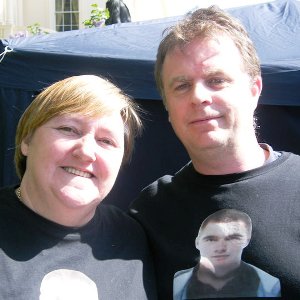 The father of murdered Liverpool teenager Andrew Jones has praised social media for its help in the ongoing search for his son's killer.
Since the death of Andrew over ten years ago, his father Andy Jones has turned to the internet and social media with hopes of keep the campaign alive.
Mr Jones told JMU Journalism: "Before Andrew was killed, I couldn't even turn on a computer. I only bought a PC to set up a website for him. Twitter has helped our campaign a great deal, it's meant Andrew's story has reached people from all over the world.
"It has reached many celebrities who have lots of followers who have passed the information onto many of their fans."
Local celebrities that have supported the search have included Liverpool's Ricky Tomlinson, Crissy Rock, Margi Clarke and many more including Denise Welch, Coleen Nolan, Chris Chittell and former Everton football players.
Andy's son was on a night out in Liverpool when he was the victim of an unprovoked attack in 2003. The Everton fan from Walton was punched to the floor on Hanover Street by someone in a group of people and died in hospital the next day from serious head injuries.
No-one has ever been found guilty in relation to the attack. Mr Jones said: "I think if we keep pushing enough something has to give, they can't keep secrets forever. Too many people were involved in something that has now become a conspiracy."
A verdict of "unlawful killing" was made at the inquest in 2008 but a group testifying cited they had memory loss.
Mr Jones has said there will never be a time when he will not fight for the truth surrounding his son's death.