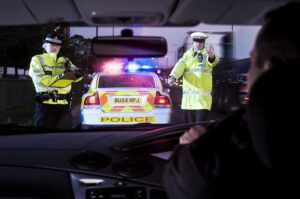 A new Christmas campaign against drink and drug driving in Liverpool has been launched by Merseyside Police to tackle the issues in the party season.
The crackdown will see officers from the road policing unit out in force patrolling roads at hotspot areas in the early mornings and late evenings throughout December up to the New Year.
The Christmas campaign is a bid to reduce the number of deaths and serious injuries on Merseyside roads as well as raising awareness of the dangers of driving over the prescribed alcohol limit or while impaired on drugs.
By doing this, Merseyside Police will target morning drivers who may have been indulging in drinking or taking drugs the night before.
Sergeant Paul Mountford of Merseyside Police's roads policing unit said: "The numbers of people drink driving is falling and it has become socially unacceptable to do so.
"However, new drug drive laws introduced earlier this year have highlighted the prevalence of drug use among people who drive. Drug testing is now routine at the roadside. Cannabis and cocaine are the two most common drugs used by drivers arrested in Merseyside.
"Our message to drivers is not to drink or take drugs and then drive, just simply pre-plan your evenings out, use public transport or have a designated non-drinking driver – and don't offer a drink to someone who is planning to drive."
During last year's crackdown, officers carried out 8,203 breath tests where a total of 206 drivers failed and were arrested.
In the same period, 231 drug impairments and drug tests were carried out, with 64 drivers being arrested.
Chief Inspector John Hogan, Head of MSOC Roads Policing, said: "While the number of drivers arrested in Merseyside is significantly lower than the national average, there are still those that ignore our warnings and place themselves and others at risk.
"We would urge everyone to take on board our simple, key messages this Christmas: avoid alcohol if driving, if in doubt the morning after, do not drive."
Merseyside Police will be testing drivers leaving John Lennon Airport to possibly catch flight passengers who have been drinking on their flight to the city.
Any driver involved in a road traffic collision, or who commits any traffic offence, can expect to be breath-tested and may be required to perform an impairment test as a consequence.