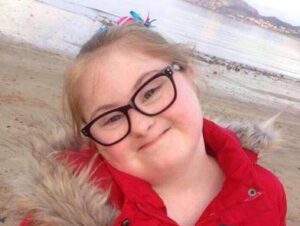 Courage beads are the latest trend aiming to battle the stigma of serious illnesses in children.
Alder Hey Children's Hospital is one of many facilities partnered with the 'Beads for Courage' campaign, with current and past patients praising the programme.
Katie Wright has been battling cancer for two years since her diagnosis in September 2013 at the age of 11.
After falling in and out of remission, Katie's family decided to fundraise in the hope of her gaining vital amino therapy treatment in America.
Throughout her fight with Leukaemia, Katie, who was also born with Down Syndrome, has been gathering courage beads and has now built up an extensive collection.
The beads are a physical reminder of everything the Liverpool teenager and many other patients have been through.
The aim is for them to be able to keep the chains as meaningful symbols of courage that commemorate milestones that they have achieved throughout their treatment.
YouTube: Jess Grieveson-Smith, JMU Journalism TV
Different colours represent individual stages of treatment; white for chemotherapy, blue for clinic visits, yellow for hospital sleepovers, and many more. The international campaign has been backed locally by Alder Hey.
Katie's mum, Rena Wright, told JMU Journalism: "The treatment plan she had was over two years, consisting of a range of chemotherapies each day. Katie spent eight months in hospital just in the first year fighting for her life. During this time, she was nominated for a 'Pride of Merseyside Echo courage Award', because she'd been through so much."
A friend of the Wright family has created a blossoming tree mosaic from just a few of the beads that Katie has collected over the past four years. The mosaic is a metaphorical symbol of hope for Katie and her loved ones.
Now 15, and currently in the maintenance phase of her treatment – meaning she requires a smaller dosage of chemotherapy – Katie's family is aiming to raise £37,000 for extra medical care as a safety net in case it is required.
YouTube: Becky Jones