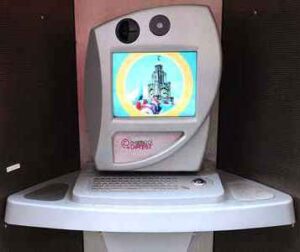 Liverpool City Council has axed on-street text booths after finding local criminals were using the free text messaging services to arrange drug deals.
Following research, the local authority has found that just three of the 20 kiosks dotted around the city account for a third of the texting activity, with one being removed after complaints of suspicious comings and goings and anti-social behaviour.
While internet use at the terminals has declined by nearly 90% since they were introduced, the texting service now accounts for 80% of all the activity in the covered booths.
Speaking to JMU Journalism, Liberal Councillor Steve Radford says he believed the text booths were an "expensive luxury" and one that had to be scrapped for the benefit of other services in need of funding.
He said: "Whilst there's limited use across the city, we have to pick our priorities in terms of funding. If you have to choose between domestic violence funding and text boxes being used for drug dealing then there's no choice really.
"I've driven by the kiosk in my local constituency (Tuebrook) and the irony is that it is right opposite the police station. The fact that it has been used for drug deals is a twisted irony but I haven't seen them being used for some time."
A report expected to be approved by the council's cabinet on Friday said the street-based kiosks had become subject to complaints from residents and businesses.
It states: "In the past 12 months, there has been a marked increase in complaints and feedback from residents and councillors about kiosks which are repeatedly attracting anti-social behaviour," with some reports of "kiosks being used for drug-related criminal activity, for example texting to organise meets with a dealer".
It adds: "For that reason, one kiosk, originally based in Church Street, was removed two years ago, and there have been similar requests in relation to a kiosk based in Mathew Street, which is regularly causing a nuisance to residents in the area."
Having been installed in 2004, the kiosks were responsible for up to 700,000 web page hits a year. But by 2012, that was down to just 77,000.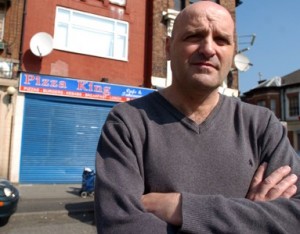 Although the use of the booths for free texting has remained high, some are more popular than others, with kiosks in Upper Parliament Street in Toxteth, Beech Street in Kensington and Orphan Drive in Tuebrook accounting for 30% of their use.
With the legitimate use of the booths in decline, scrapping them would save around £130,000 a year, with the remainder of the £300,000 they cost to run being pumped into new systems in council buildings and other services.
Cllr Radford added: "We have to look at everything with scrutiny and asking what is value for money? And that means having to decommission services that although we are comfortable with, are an unnecessary expense."