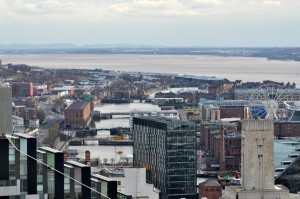 A pilot of a 'right-to-buy scheme is being run in the Liverpool City Region for social tenants, with Riverside being one of just five UK housing associations taking part.
The trial initiative, launched in partnership with the Government, will offer tenants in Liverpool, Sefton, St Helens, Wirral, Halton and Knowsley the opportunity to buy their home under a voluntary sales scheme similar to the existing right to buy, which was introduced under Prime Minister Margaret Thatcher in the 1980s.
Julia Unwin, Chief Executive of the Joseph Rowntree Foundation, told JMU Journalism: "To get to grips with the housing crisis we desperately need more affordable homes across all tenures, and 'right to buy' will help unlock home ownership for some families who would not otherwise have been able to afford it.
"But our research has shown how important it is to keep up the numbers of genuinely affordable rented homes. To make sure that this policy doesn't drive up poverty in the long term, the Government must ensure that every low-rent home sold is replaced by another of the same tenure, same cost and same locality."
Tenants taking part in the scheme could get a discount of up to 70% on the market value of their home. Applicants will have to meet certain criteria, for instance a secure council tenant living in a property when it was transferred from the council to another landlord or a housing association, may have a 'preserved' right to buy.
In six UK council areas more than half of former social housing is now rented in the private market, including Cheshire West and Chester at 51.97%.
To find out if you are eligible to buy your council house click here.