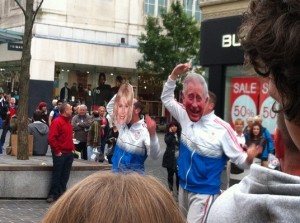 Liverpool City Council has performed a major U-turn by scrapping recent busking restrictions which street entertainers said would drive them out of town.
Campaigners had applied pressure to council bosses after the policy was revealed, which meant performers would have needed to sign up to a compulsory licensing scheme.
The legislation meant buskers could have been arrested if found performing without a permit and they were also forbidden from sitting on the floor and acts could have been stopped by a council official or police officer on the grounds of taste.
Keep Streets Live was the main pressure group behind moves to oppose the legislation, objecting on the grounds that the new policy would make the city "less inviting".
Speaking to JMU Journalism, Jonny Walker, a busker and campaigner involved with Keep Streets Live, said: "The policy was so fundamentally wrong-headed and there was no leeway. It wasn't in the interest of the city."
One street performer sought legal help, and with the help of the campaign group, took the case to a judicial review to challenge the legality of the policy, which Keep Streets Live called "unnecessary and unlawful".
Mr. Walker said: "The restrictions were overstretching the law of the council. We were applying legal pressure as it wasn't well thought out and was very restrictive. If the policy had gone ahead there would have been a big drop in street performances and a big change in atmosphere. The city would be less colourful; less welcoming and street culture would have suffered."
The council suspended the policy following the High Court injunction and has since scrapped all plans to  introduce restrictions.