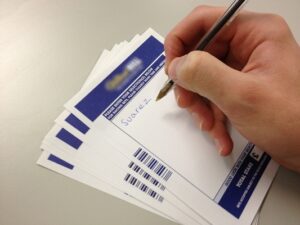 Local councillors have demanded greater powers to control the spread of bookies across the city.
At a recent Neighbourhood Select Committee meeting, councillors agreed that there were too many betting shops in Liverpool.
They said that councils have restricted powers and need more authority to prevent any more bookies opening up.
The meeting agreed to contact the Local Government Association to ask them to lobby government to give councils the necessary powers.
A spokesperson for Liverpool City Council said: "This is very much a national issue as many other councils have the same problem and the LGA is coordinating the campaign over this.
"The council hopes that the government would act quickly on this but it is a decision for the government to make."
The Association of British Bookmakers (ABB) has said that betting shops are one of the largest employers of women and young people; more than half of shop staff are women and a further quarter aged between 18 and 24.
In a statement, the ABB told JMU Journalism: "We would also argue that councils already have powers to control the number of betting shops, as they need to issue each one with a licence, so they can choose not to do so, if there are genuine reasons for doing so."
After the Cumulative Impact Policy was put in place in areas of the city with 'unacceptable' levels of crime, disorder and public nuisance, the council was given powers to prevent too many bars or takeaways opening in specific areas. This is something they hope to adopt towards measures over betting shops in the future.