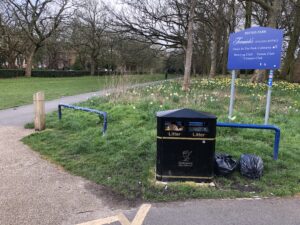 As the current public health emergency hits every sector of society, one community in Liverpool has postponed all of its volunteer activities until the end of May.
The Friends of Sefton Park team has delayed all events, including litter-picks and guided walks, until the end of May due to the coronavirus crisis.
The virus, which is having an enormous impact on Liverpool, the UK and the wider world, has restricted many events and has unfortunately resulted in volunteer groups such as this one cancelling events to help improve the community.
However, those who are fundamental regarding the continuation of these activities, are hopeful that this situation will serve to make communities more united.
Andrea Ku, Chair of The Friends of Sefton Park, told JMU Journalism: "Coronavirus will stop a lot of community activities like our litter-picks, but in another way it will bring us together in other areas that may have been lost.
YouTube: Stephen Bramhill
"We have volunteers who are self isolating and others who are helping them in the Sefton Park area. This selfless and community spirit was always there and will always be there, it just comes out in different ways and the coronavirus won't stop that.
"It may also encourage those to learn how to use a computer or smartphone to connect to others locally. We, and a lot of our volunteers, use the Next Door app which is a community social app that links people close by."
Clare McIntyre, a Labour Councillor from Wavertree, admits that the virus has had a big impact. She told JMU Journalism: "There won't be any community work until autumn, I would think. It will impact on our communities, especially in terms of social support and friendship.
"Everyone can continue to do their bit to clean up in their neighbourhood and could also support people who are self-isolating from the coronavirus symptoms and in a vulnerable position.
"I am sure many of the Wavertree community will be keen to be involved with this and continue litter-picking individually in their own areas, as many of us do already."