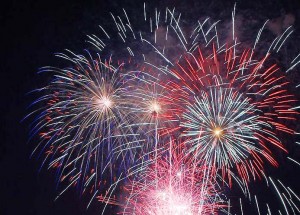 Merseyside Fire Service is cracking down on dangerous illegal firework sales ahead of bonfire night.
Although sales of such fireworks have fallen significantly in the region in recent years, the service says it is determined to ensure the public remains safe from rogue traders who may put lives at risk through unlicensed  selling.
A special squad of 20 fire safety technical officers has been established with the specific purpose of policing firework sales. Amongst the explosives being monitored are bangers, also known as firecrackers, which were made illegal in the UK in 1997 and have been seized during previous operations.
The officers will be responsible for carrying out spot checks and making sure that correct storage procedures are being followed. In the past, the Fire Service has also helped secure convictions for those who store fireworks without a licence.
"Merseyside Fire and Rescue officers working closely with Merseyside Police have made a number of seizures of fireworks stored without a licence, along with illegal fireworks since they started working together in 2006," a statement said.
Since the first year of joint operations, the amount of illegal fireworks found in Merseyside has fallen significantly. The first operation eight years ago led to 12 tonnes of explosives being seized, which fell to 1.5 tonnes in 2012 and just over half a tonne last year.
The bonfire strategy is being led by Ian Mullen, who said: "Illegal fireworks are unpredictable and are dangerous. People who sell them, particularly to youngsters, could be responsible for leaving them with serious injuries through misuse."
He added: "We support local businesses who make every effort to store fireworks safely and sell them responsibly."
Mullen also emphasised that selling fireworks from the back of a van or a house is illegal, as is setting off fireworks in a street.
Retailers who sell fireworks can only do so with a permit from the fire service, which lasts from October 15th until November 10th. The penalties facing those who break the law can be severe with a person caught selling firecrackers facing a possible six months' imprisonment and a £5,000 fine.