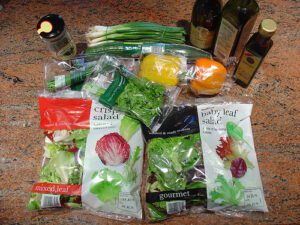 Liverpool families waste over £600 worth of food per year, despite increasing demand at food banks across the city.
Research by One Poll has revealed that the average household in Britain throws away about seven per cent of its food each week, which is the equivalent of £700 each year, with Liverpool being one of the top 10 worst offenders.
These statistics come just weeks after Merseyside MP, Frank Field, called for a government inquiry into rising hunger and poverty as demand for a local food bank almost quadrupled in the last year
Supermarket giant Tesco is introducing measures to reduce wastage, after almost 30,000 tonnes of food was wasted in the first six months of the year. Tesco plans to end multi-buy promotions on large packs of bagged salad, after it was discovered that more than two-thirds of  it is thrown away by consumers.
A spokesperson for Tesco said: "Bagged salad is just one of the 25 bestselling grocery products that Tesco has tracked from farm to fork to gain a detailed understanding of where food waste occurs."
The Wirral Foodbank, which has been operating for two years, collected 7.5 tonnes of food last month, and handed out seven tonnes to families in need. They have increased supermarket collections to meet growing demand for their help, despite schools and local churches making regular distributions.
The foods most often thrown away are ready meals and convenience foods, as well as fresh meat, pre-cooked meat and milk, with 46% per cent of people acknowledging that they cooked too much food and ended up throwing it away.
Additional reporting by Jess Ball, JMU Journalism TV