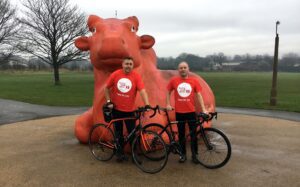 A Merseyside man is organising a city bike ride to raise awareness of the symptoms and treatments of bowel cancer.
Tony Crilly, 49, from Otterspool, is encouraging people to join his family bike ride on Easter Monday, in aid of beating the intestinal disease.
Hoping to attract around 300 cyclists, the Sitting Bull Challenge starts and ends on Otterspool Prom and circles around the city, passing Pier Head, Liverpool One, Jamaica Street and Calderstone Park in an 18-mile route.
Mr Crilly told JMU Journalism: "It is really about raising awareness of bowel cancer. It isn't about the money as such, but it is about getting people interested, involved and getting the message of bowel cancer out there.
"It's particularly for men, women are a bit better at this, as men do not want to talk about their symptoms or recognise that they have symptoms of bowel cancer. You find that men don't talk about it or as least they are less likely to talk about it, but often that [no talking] is killing them."
YouTube: Cancer Research UK 
The three main symptoms of bowel cancer are persistent blood in the stools, continuous abdominal pain, bloating or discomfort and a change in bowel habits.
According to Cancer Research UK, bowel cancer is the fourth most common cancer in the UK, with one in 14 men and one in 19 women said to be diagnosed with it during their lifetime.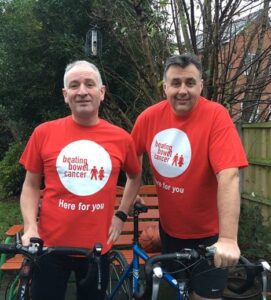 Mr Crilly added: "If we can get people to recognise the symptoms of bowel cancer and we can get them to react to those symptoms more quickly, then we stand a better change of changing someone's outcome. Ideally, change their life.
"The idea of the Sitting Bull Challenge is to do something for Liverpool and Merseyside. Let's bring the focus around bowel cancer. We want to create something in our home town that can get the message out in a different way.
"The cost to participate is £7.50 for adults, £5 for children, and family groups of four (of which one person must be 18 or over) is £20. All participants will receive a T-shirt and a finisher's medal. We would ask all participants to get sponsorship which would go directly to Beating Bowel Cancer. We wouldn't mandate a minimum amount."
If you are interested in getting involved in the Sitting Bull Challenge, email [email protected] for more information.