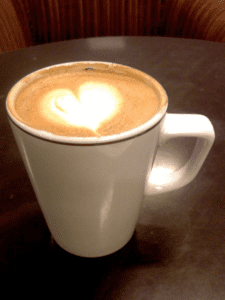 One of Liverpool's most popular cafes has been given a five-star hygiene rating after receiving a zero-star rating just months earlier.
Costa Coffee on Lord Street was hit with the lowest possible rating from local hygiene boards which said there was 'urgent improvement necessary'. However, in a list published last week it was revealed that it had achieved a substantial improvement and obtained a perfect rating.
The rating comes just days after it was announced that employees of Costa are to receive a substantial increase in pay, which came into effect on October 1st.
Costa customers we spoke to were surprised at the news that it was given such a low rating initially.
Jackie Good, 47, told JMU Journalism: "I come here regularly and I've never had an issue with hygiene. It always seems to be very tidy and the staff are always on hand to clean up after customers."
Lisa Cartwright, 23, said: "I'm surprised [at the first low rating]. But to be honest I think it's mainly down to customers more than staff. I mean how hard is it to clean up after yourself? There are bins everywhere."
The restaurant had been temporarily closed down in February 2015 for hygiene issues. Eateries are judged on how the food is prepared, how clean the building is, and what is done by management to ensure the food is prepared safe and hygienically.
The Grilla restaurant on Hardman Street has also gone from zero to five stars in the time between the two reviews.
Although the majority of the 25 restaurants in and around Liverpool that were given the dubious distinction of a zero-star rating tended to be fast food restaurants or takeaways, some prominent restaurants including the Red Hot World Buffet and Bar in Liverpool One were also hit with the low rating.